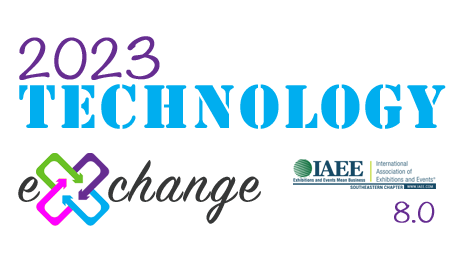 October 26, 2023 Chapter Tech Exchange
From: October 26, 2023 to: October 26, 2023
From: 11:15 AM to: 1:30 PM
Location:
Atlanta Convention Center at AmericasMart
230 Ted Turner Street N.W., Atlanta
GA
30303
United States
The IAEE SE Chapter's 8th edition of the Technology Exchange features innovative suppliers and thought leaders that will present and discuss their newest technology to show planners throughout the Southeast. Effective technology tools and event experience innovation will allow the industry to move forward to best serve attendees and exhibitors. Experience the present while taking a glimpse into the future of our industry through new and innovative tools. The IAEE SE Chapter's Technology Exchanges provides three learning objectives:
Identify and evaluate innovative technology solutions: Participants will learn to identify and assess cutting-edge technology tools and solutions that can enhance event planning and execution. By exploring the presentations and discussions from suppliers and thought leaders, attendees will gain the ability to identify technologies that can improve the attendee and exhibitor experience.
Understand the impact of technology on the event industry: Participants will develop an understanding of how technology is transforming the event industry and its potential implications for future planning and execution. By experiencing the present innovations and glimpsing into the future, attendees will gain insights into the role of technology in serving attendees and exhibitors effectively.
Foster creativity and forward-thinking in event planning: Through exposure to new and innovative tools, participants will be inspired to think creatively and adopt a forward-thinking approach in their event planning processes. Attendees will learn how to leverage technology to create unique and engaging experiences for event participants, fostering innovation within the industry.
SCHEDULE
11:15 am - Registration & Networking
11:45 pm - Lunch & program
1:30 pm - Adjournment

REGISTRATION & FEES ($5 will be added for onsite registrations)
Note: All attendees will receive a code for free parking and are welcome to Shop The Mart after the program.
Member: $55
Guest: $65
Student: $25
Tech Exchange Partners - $350
Click here to download an application or click here to register as a Tech Exchange Partner online.
PARKING
Parking Garage – Building 2
230 Ted Turner Street N.W. Atlanta, GA 30303
Enter on the left side of Ted Turner Street, between Andrew Young International Boulevard and John Portman Blvd. Enter the building on Level A and follow the signs to the IAEE SE Tech Exchange
Sponsored By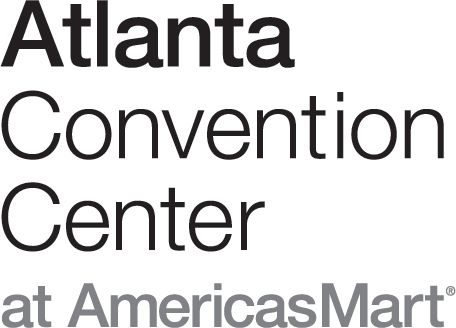 Tech Exchange Partners

Conversational A.I. Chatbot
42Chat is the leading provider of conversational A.I. Solutions for organizations and events looking to enhance & protect their brand gain & retain customers and capture & act on insights.

Integrated LED Solutions
Boost your presence! With Aluvision's integrated LED solutions, an extra dimension has been added to the traditional modular framing system you are used to. Light weight, easy to install, and endless possibilities that can be used both with inside and outside applications.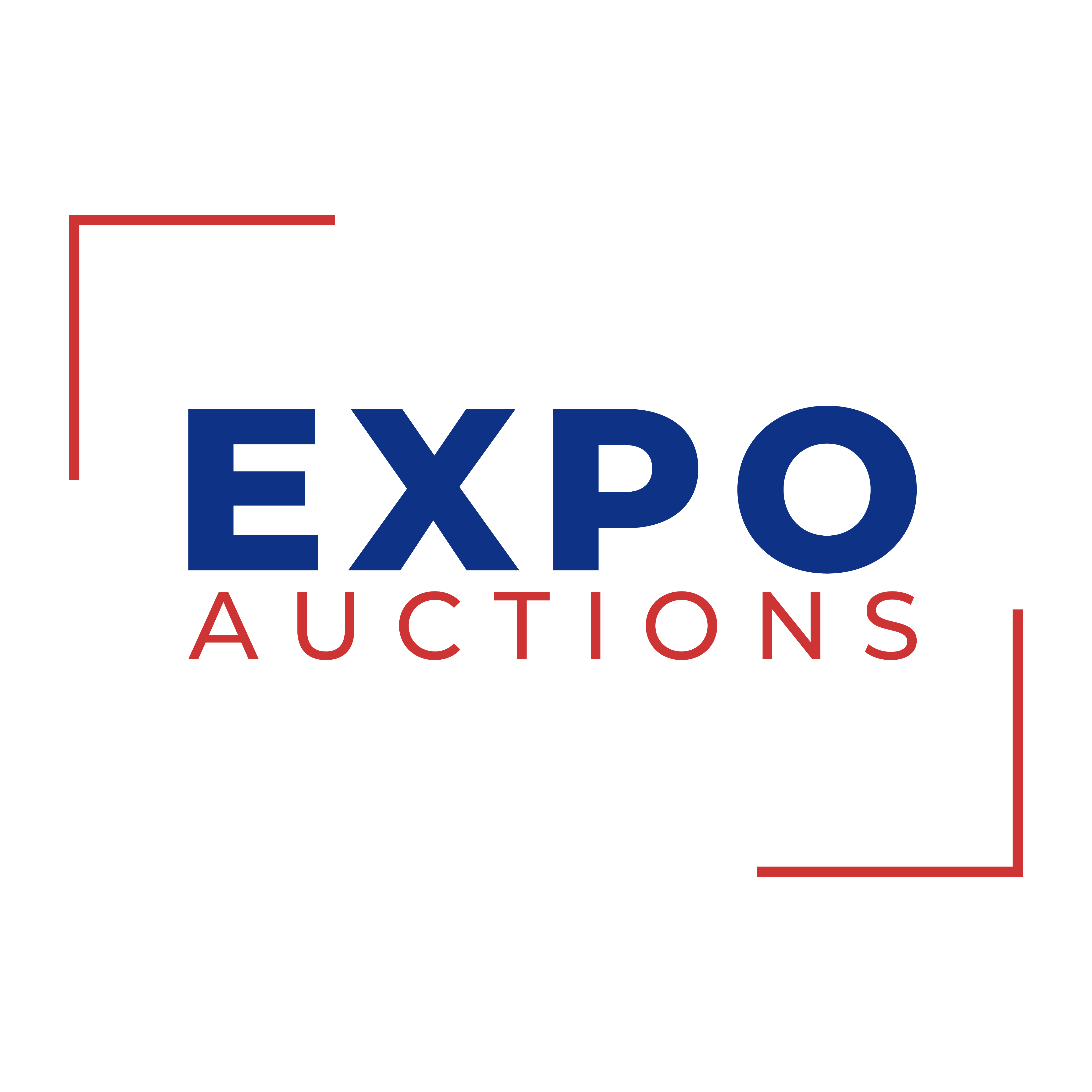 Online Auction and Mobile Bidding
Transforming the auction experience; saving valuable staff time raising more money and creating a memorable experience going online and mobile!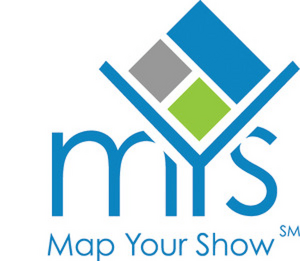 New Exhibitor Resource Center

Web3 Event Technology… What you need to know to be in the know
How do you sort out the hype from the opportunities that Web3 is creating in the Event space? As businesses seek innovative ways to enhance their augmented presence at in-person events, the emergence of Web3 technologies brings a new wave of possibilities, particularly for association and tradeshow events. Join us for a deep dive into the Web3 opportunity landscape and discover how it can revolutionize your approach to business events.

Web3
Understanding Web3 through a quick look at its evolution and the unique quality of de-centralization
Cloud Data Sharing for Enhanced Collaboration AND Overcoming security and privacy concerns in the cloud
Introduction to NFTs and their potential for ticketing, collectibles, and exclusive event access
Embracing the Metaverse: Supplementing and Elevating the In-Person Event Experience through Digital Twins

In this session, we will dive into the transformative potential of Web3 technologies for the tradeshow events industry. As an event organizer, understanding Web3's impact will be crucial in staying ahead in the rapidly evolving digital landscape. Join our expert speakers as they discuss real-world use cases, opportunities, and challenges associated with adopting Web3 solutions for business events. Don't miss this opportunity to be at the forefront of the Web3 revolution in the event space!