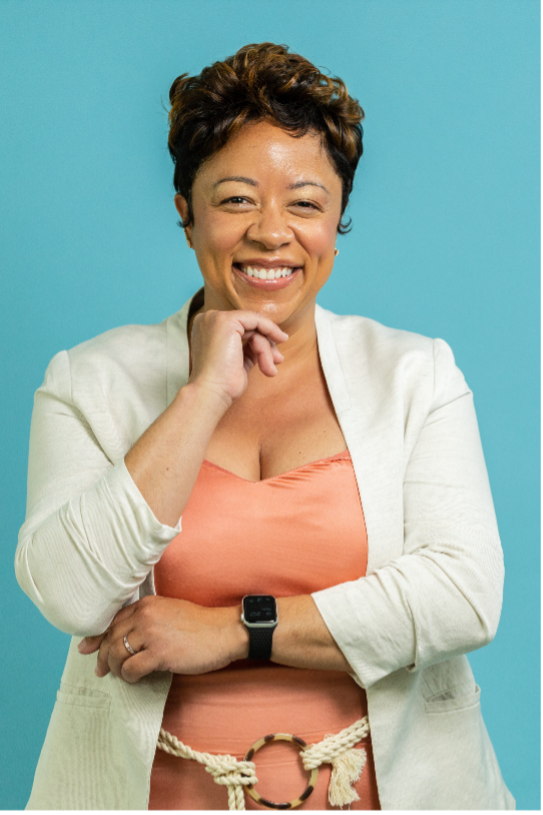 September 28, 2023 Webinar
From: September 28, 2023 to: September 28, 2023
From: 10:00 AM to: 11:00 AM
Location:
Online
,
United States
Join us for this timely webinar on where Melissa Majors, CEO, Melissa Majors Consulting talks about what you can do to make sure you are being inclusive an inclusive leader.
The 7 Simple Habits of Inclusive Leaders
Melissa Majors, CEO, Melissa Majors Consulting
What do inclusive leaders do? What specific actions do they take to demonstrate a commitment to inclusion?
Inclusive leadership expert Melissa Majors is an innovator and optimizer of inclusion, leadership, and education strategies. In The 7 Simple Habits of Inclusive Leaders, she reveals how great leaders enjoy superior team performance and drive much higher profitability by incorporating inclusive practices.
These behaviors fall into seven categories:
Business Process
Collaboration
Mindset
Leading Self and Others
Decisions
Values
Empathy
Majors delivers clarity on how our brains are to blame for why leaders unintentionally exclude others. Through storytelling, research, and personal experiences, she offers a common-sense yet compelling and actionable approach to inclusion. She argues that people shouldn't feel guilty or defensive when having inclusion-related conversations; the brain is to blame, not people.
This discussion is for all leaders - leaders of self, people, initiatives, and organizations.
Learner Outcomes:
Identify and describe concepts such as intellectual humility, tactical empathy, and intersectionality.
Gain insight into the habits and tactics used by inclusive leaders.
Unlock access to social posts, job aides, and toolkits to help build inclusive habits.
REGISTRATION FEES (Register Now):
IAEE Members - FREE
Nonmember - $25
SPONSORED BY:

ABOUT THE SPEAKER:
Melissa Majors is a crowd-pleasing speaker who masters brain-friendly talks that engage her audiences and spark not just inspiration but action as well.
Melissa Majors is the author of The 7 Simple Habits of Inclusive Leaders, creator of Melissa Majors Consulting, in'klooded®, and Community Keynotes®. She is an innovator and optimizer of education, inclusion, & leadership strategies. She has dedicated her career to maximizing the business impact associated with these areas of focus.
Her firm has extensive experience and a proven reputation for driving better business outcomes through innovative and inclusive strategic planning. They bring deep expertise in improving profitability and innovation, boosting team and organizational performance, and optimizing inclusion strategies. Melissa formally studied strategy and innovation at Harvard University.
Melissa is featured in publications such as Forbes Magazine, Smart Meetings, The Meeting Professional, NorthStar Meetings Group's Eventful Podcast, The Event DR, and on the keynote stage at events such as Meeting Professional's International's WEC, Matthews Asia, Orthofix, Blue Shield of CA, State Street, Institute for Internal Auditors, and many more.
Melissa delivers education and coaching talks on various subjects associated with leadership, learning, and "blameless" inclusion. She differentiates her content by blending research, neuroscience, purposeful stories, and fun.